Credits
Notice: This site is no longer being updated.
In Memoriam: A member of the Knights' staff, Karlyn Keuter, who was an account rep, passed away recently from cancer. Karlyn always had a smile and a good word for everyone. She arranged for my newborn son to receive a welcome gift from the Knights organization and then when they moved to Pensacola made sure he had Ice Pilots merchandise in his size. Karlyn, thanks for all you did, and everyone who knew you is better for it.
Grateful acknowledgement is made to the following people for building, contributing to, and maintaining this site, and for allowing me to take care of their creation.
JESS, who originally built this site. Jess is the stick tape that holds together Knights fandom. Jess, you rock, and we love you dearly. Thanks for entrusting me with your creation.
Thanks to Mr. Ken Double, the Voice of the Knights, for his contributions.
Thanks to Coach John Paris, Jr. for his contributions.
And then there were...
Angie, Lindy, Brian, Sarah, Tracy J, Howard, Coach Don Jackson of Cincinnati, and last but not least Kerry Toporowski, whose one meatheaded night turned into a wealth of bedtime stories for my son in which the brave Wilkie slew the drooling ogre...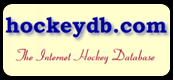 The Internet Hockey Database, the one-stop on-line reference for hockey statistics, was the source of all player statistics used on this site.